piątek, 9 kwietnia 2010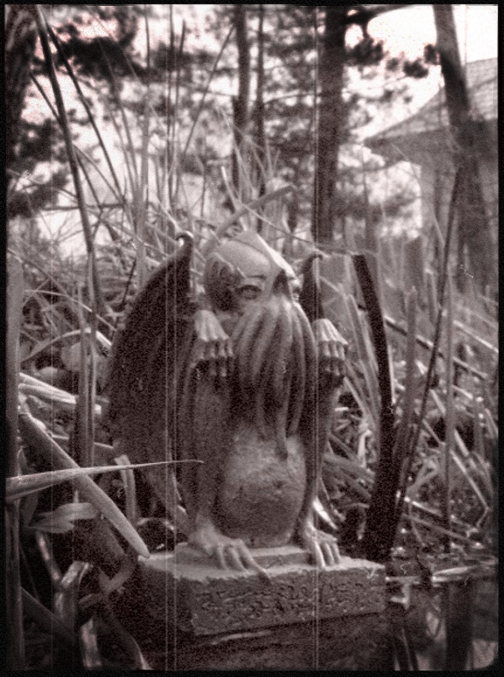 5 Comments:
9 kwietnia 2010 14:40

 

Niesamowita figurka, każdy szanujący się kultysta powinien mieć taką w domu. Ale co robi największe wrażenie, to zdjęcie i jak je przerobiłeś na epokę. Jest cholernie inspirujące, po prostu czapki z głów.

Chyba że... nie znalazłeś go na strychu, prawda? Prawda?

9 kwietnia 2010 16:19

 

Super zdjęcie! Też bym takiego chciał.

10 kwietnia 2010 11:46

 

To u ciebie za domkiem w Milanówku? To teraz wiem dlaczego dzieci tam są takie dziwne. :]
Aradpa

10 kwietnia 2010 15:02

 

Na strychu u dziadka znalazlem.
Dzieci dziwne, czy ja wiem? Lekko wyłupiaste oczy i zielonkawe łuski to chyba nic powaznego?!

17 marca 2012 15:27

 

a studnia też tam była?