czwartek, 6 lutego 2014
Stormboyzi doczekali się chwili uwagi. Oddział zrobiłem w miarę szybko i bez szczególnego kombinowania. Składając ich starałem się jedynie zaoszczędzić odrobinę części z plecaków by mieć z czego zmontować uber-turbo-plecak dla Noba. Ciałko GW, głowa MaxMini z zestawu motocyklisty, zgrabnie biegnące nóżki z Kromlecha coby miał czym przebierać w locie, dorobiłem jedynie z plasticardu ostrza. Nity powstały z kulek wypełniacza wyprutych z kuchennego filtra wody. Zaczepieniem rakiety stał się jeden z biohazardowych plecaków MaxMini. Wyzwaniem było zainstalowanie ludka na latającej podstawce, zależało mi na tym by górował nad oddziałem ale nie chciałem montować go na górze śmieci. Wybrałem najdłuższy z patyczków, podstawkę obciążałem czym się dało, ale nie jestem do końca zadowolony ze stabilności, czas się wybrać do wędkarskiego po ołowiane ciężarki. Całość prac to ze dwie godziny nieskrępowanego szału sklejania i cięcia. Fotki z dwóch sesji, ich jakość zależy jedynie od kaprysów aparatu i fluktuacji biomasy na Yuggoth albo tego co Mi-go szykują na drugie śniadanie, więc nie biorę za nie odpowiedzialności.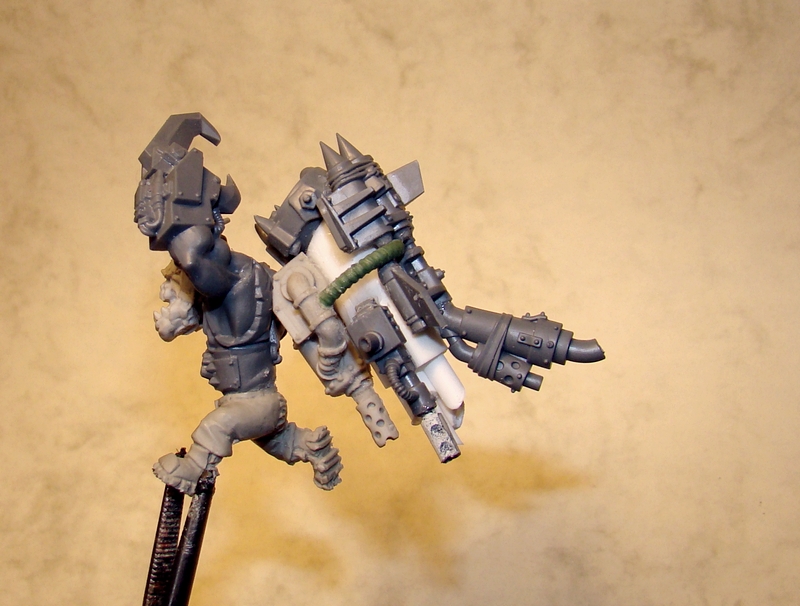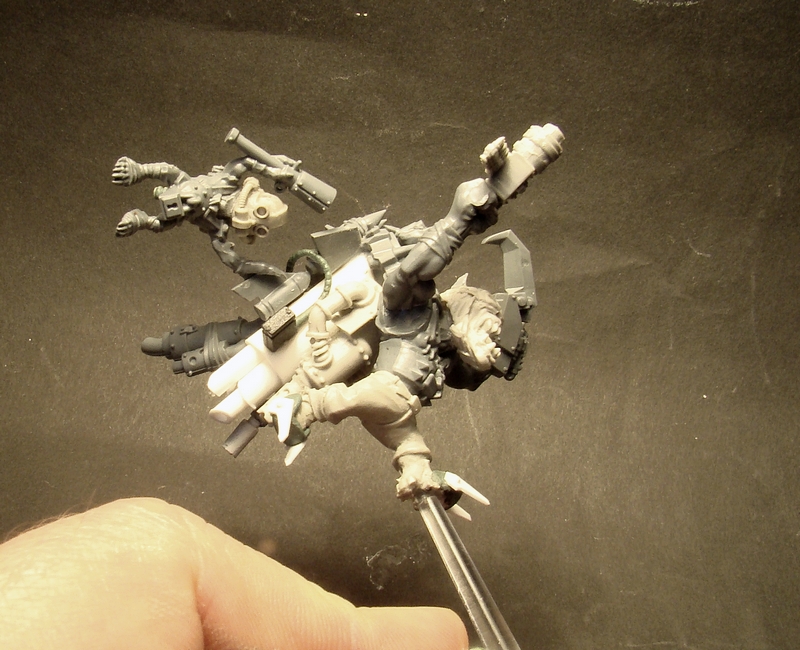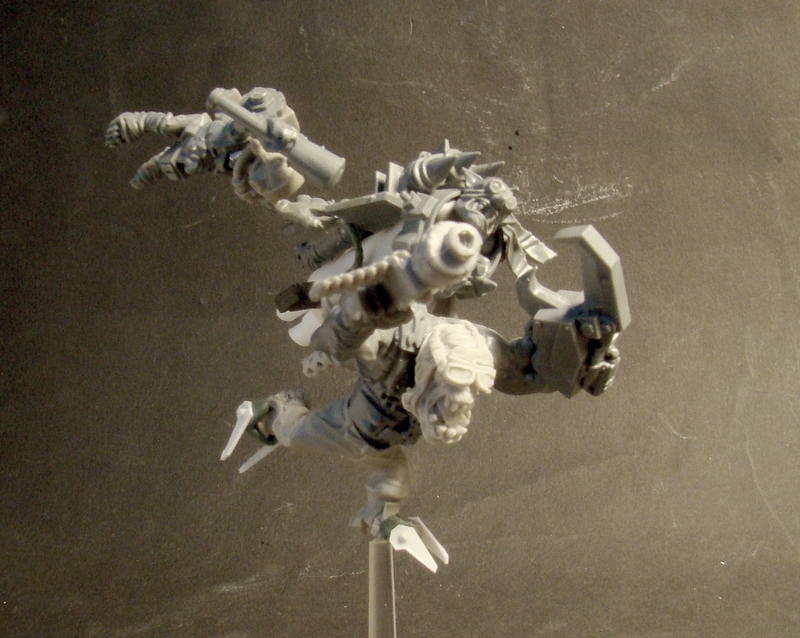 6 Comments:
6 lutego 2014 17:25

 

Świetne :)

6 lutego 2014 17:35

 

A, dziękować!

6 lutego 2014 19:32

 

rury wydechowe zamiast odrzutnika? jak toto ma latac? fajnie wyglada ale nawet jak na orki to przesada.

6 lutego 2014 21:10

 

Wg fluffu, jeśli ork wierzy, że coś działa to to coś działa bo on w to wierzy. :)

7 lutego 2014 11:49

 

A CO WAŻNE A ZAPOMNIAŁEM DODAĆ TOP TO ŻE KONWERSJA ŚWIETNA. po prostu jestem bardzo konserwatywnym Warbossem

7 lutego 2014 14:14

 

To tylko garść części i trochę kleju.