sobota, 1 września 2012
Kajetan wraz ze swoim kumplem Pawłem zorganizowali dziś ustawkę na 205 pkt w Kill Team, jakby nie było to w końcu ostatni dzień wakacji, warto było to uczcić...

Plan bitwy jest prosty, ten kto pod koniec 4 tury będzie kontrolował większość z ośmiu rozstawionych znaczników, wygrywa.

Kajtek wystawił garść swoich Necronów, Paweł wyskoczył orkami, dzieląc siły na stormboyzów, kommandosów i dwóch shotasów. Zasady Kill Teamów z książki Battle Mission są skrajnie ubogie, w tej grze jednak się sprawdziły. Chłopaki poszli na kilka kompromisów i bitwa mogła się rozpocząć.

Rzut oka na stół: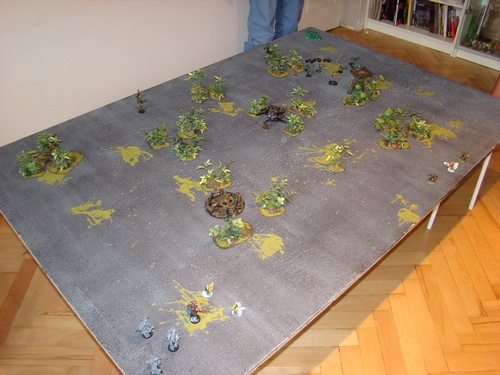 Orkowie za sprawą infiltujących komandosów szybko zdobywają dwa znaczniki, pechowo jeden ze szturmiarzy roztrzaskuje się przy lądowaniu.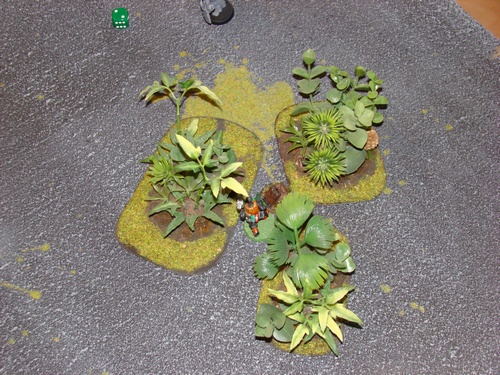 Necroni rozwijają szyki. Frontalny atak wojowników dociera do wieżyczki na szczycie której znajduje się jeden ze znaczników.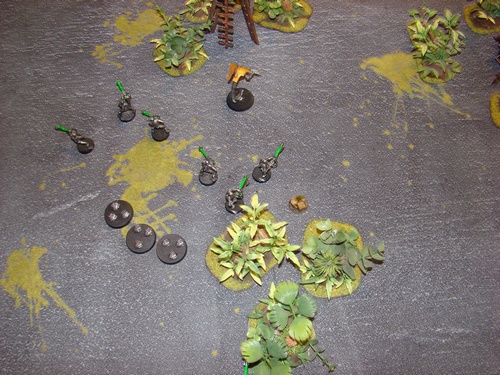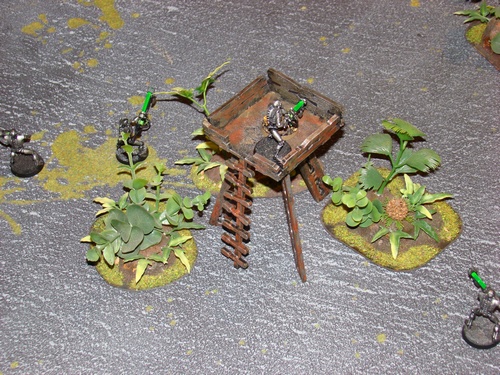 Orkowie nacierają jak burza, shootasi zdobywają kolejny znacznik i okopują się na złomowisku. To dobre miejsce do obrony daje 4+ cover save. Tej miejscówy już do końca gry nie opuszczą, ostrzeliwując się zaciekle zza beczek ubiją dwóch necrońskich wojowników.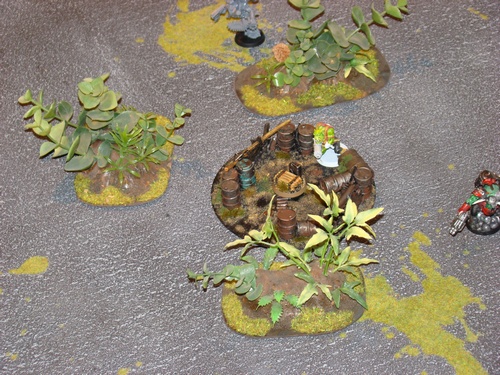 W tym czasie trzy osobowa grupa komandosów podchodzi pod kolejny punkt. Jeden z orków pada od celnego strzału wymierzonego ze szczytu wieżyczki. Drugi, uzbrojony w miotacz ognia ginie rozszarpany przez wraitha. Trzeci szarżując zrani upiora, lecz ostatecznie polegnie w walce. Punkt dla Necronów.

Sztormboyzi rozpędzają się na dobre i bez większego problemu zdobywają punkt dla zielonoskórych.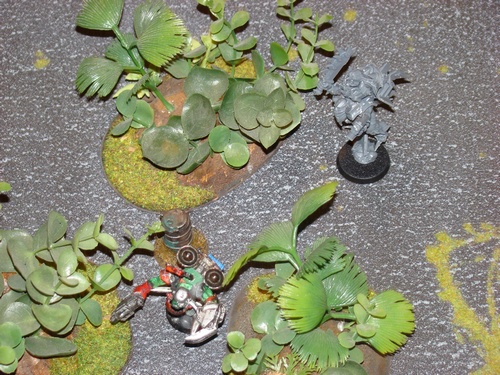 W tym czasie Nobz komandosów, ciężko walczy o utrzymanie kontroli swojego znacznika. Ostrzelany przez trzech necrońskich wojowników, odnosi ranę. W walce pokona jednego z nich lecz ostatecznie polegnie.
Chwilę później podczas próby przechwycenia kolejnego znacznika pod naporem roju skarabeuszy zginie szef szturmiarzy. Necroni zyskują przewagę!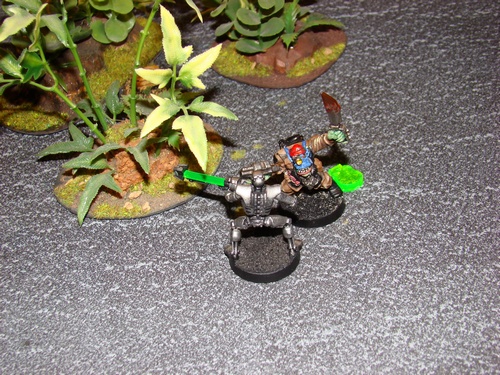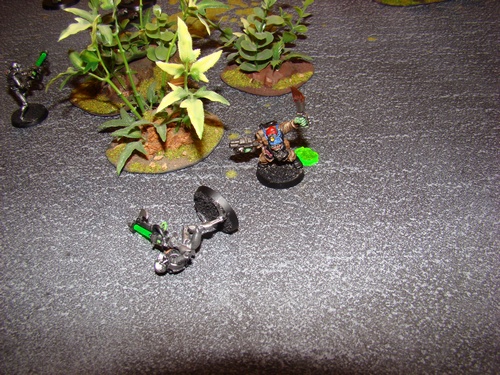 Rozpoczyna się ostatnia tura orków a w głowie ich wodza rodzi się "DA PLAN!!"
Serią dzikich skoków, szturmiarze mają dokonać szalonej roszady! Akcja odnosi sukces, zaskoczony Necron ginie podczas szarży a bitwa kończy się REMISEM!!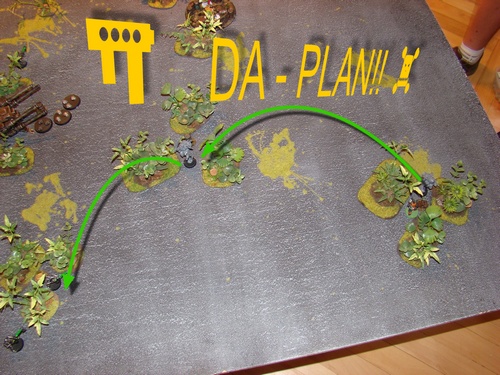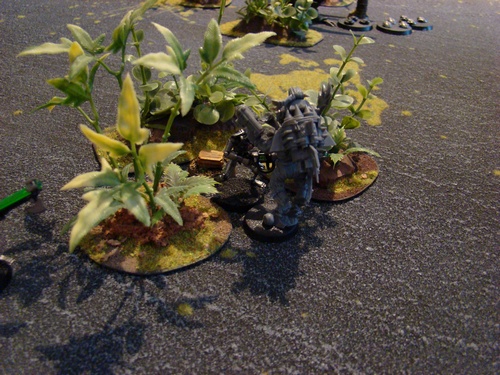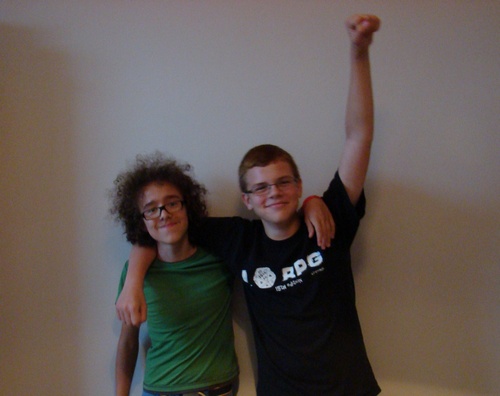 wtorek, 28 sierpnia 2012
Przecieram szlak, orkowa wieżyczka trafia na ebay i allegro. Więcej fotek z wieżyczką w tle wrzuciłem parę dni temu przy okazji tau`owych impresji i słowo o tym jak powstawała. Zapraszam do licytacji.